Write With Your Highest Frequency and Expression

✦ Handcrafted Crystal Energy Pens ✦ An Intention Setting + Journaling Tool ✦ Channel Divine Wisdom
Write With Your Highest Frequency and Expression
✦ Handcrafted Crystal Energy Pens ✦ An Intention Setting + Journaling Tool ✦ Channel Divine Wisdom
SHOP NOW
✦ WORDS ARE SPELLS ✦ Connect To Your Inner Magic
Spell Pens are crystal energy pens uniquely handcrafted to help you channel your Highest Self, angels, spirit guides and creative energy flow.
This is an intention setting tool to inspire you to write with high vibrational thoughts and words, and connect you to your inner intuition and divine wisdom from your Higher Self.
The words we say to ourselves, internally and externally, are the most powerful aspects that create how we perceive and experience our the realities.
Our thoughts and emotions follow the intentions we set with our words; The words we speak become the reality we live in. Whatever we focus our intention upon expands.
Words Are Spells: The words we tell ourselves are spells that can shift our reality precisely because we believe them. Therefore, train yourself to be mindful and intentional with the words you use with yourself and your loved ones. With the Spell Pen, you can learn to write the story of your life anew. ✨
Mindful Intentions + High Vibrational Thoughts + Inspired Action = MANIFEST ✨
SHOP NOW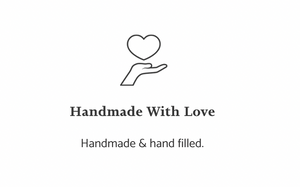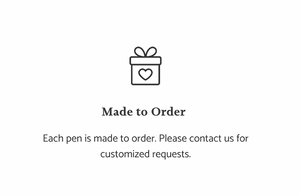 ✦ The Complete Crystal Pen Set ✦
Collect all of our crystal pens in this complete set.
The perfect gift ❤
SHOP NOW
Handcrafted with Intent + Love
Each pen is made to order and takes 3-5 days to create. We handcraft our pens one by one to maintain the integrity of the energy of the crystals and make sure that each pen is made with positivity and love that can be channeled to you. Click below to learn more about the process.
LEARN MORE
Customize Your Pen
Please contact us directly for custom requests. Options include mixing different crystals into the same pen, or if you have a specific crystal in mind (that is not offered in our shop), we can work together to manifest it into a reality!
CONTACT US